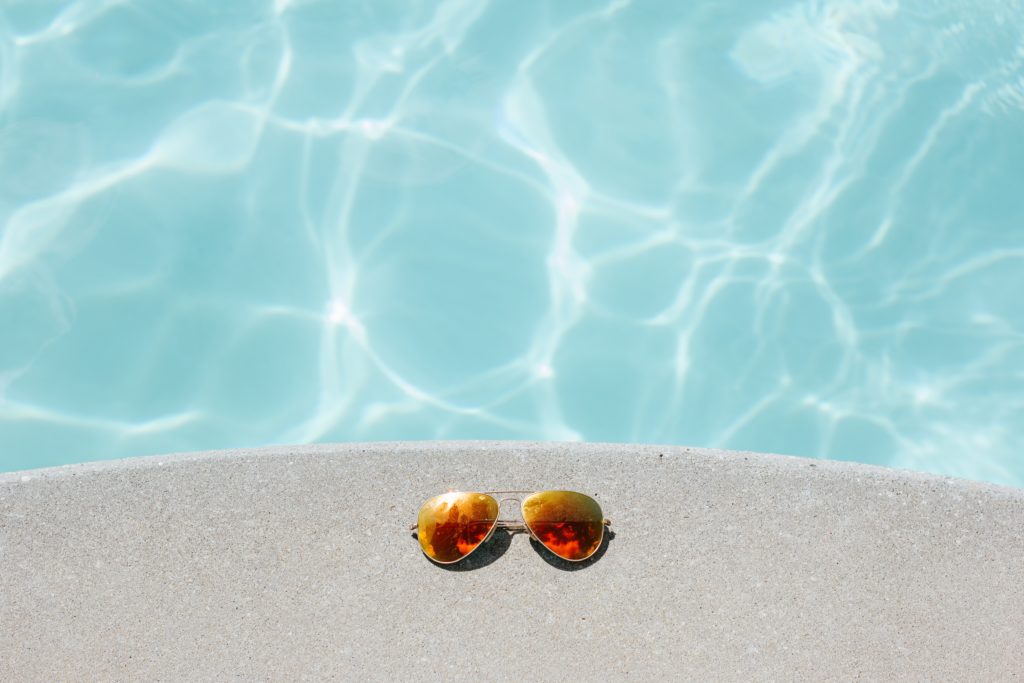 Hi Friends!
I'm sure you noticed that there was no new recipe this week. That's because I was on vacation with my sisters in Orlando!! We had a great time shopping, eating, and sitting by the pool! Today's our last day before heading home and I'm trying to soak up every relaxing minute before heading back to Philly.
Enough about my vacation, today I have 5 fun things to share with you that will help us get ready for summer!
1. I picked up another bottle of my favorite perfume! I got a sample a couple years ago and fell in love – it's light and perfect for summer and the scent lingers all day without being overpowering. Do you have a signature scent that you like to wear?
2. Do you journal? I'm thinking about getting this One Line a Day journal. Love that it shows you daily memories for the past 5 years. I usually like to start new things like this at the beginning of the year, but I think starting on my birthday next week would work too.
3. Nothing says summer like flamingo statement earrings! These flamingo earrings from Kate Spade are over the top fun and have a matching necklace and purse options here. Or there are the Target flamingo earrings, less of a splurge and still super cute.
4. Did you check out the Perfect Cinnamon Rolls recipe I posted last week? It was based on the recipe in this cookbook.
5. Here are some new recipes that would be great for summer:
Bonus: Have you tried my Chicken and Broccoli Alfredo Stuffed Shells or Toffee Bars yet?
---
Do you follow me on Social media? I post updates and sneak peaks behind the scenes.