Before we get to the recipes for April, Meet Brutus!

Mr. Sam and I have been talking about getting a dog for years, and we decided it was finally time! Brutus is a Mini Goldendoodle and is a complete fluff ball! He came home on April 15th and is 13-weeks old now. I'm not going to sugar coat it, having a new puppy is a lot of work. There are sleepless nights, potty training, and chewing, SO MUCH CHEWING! But we are totally smitten, he looks like a teddy bear and loves to cuddle! Life is now full of walks and playtime.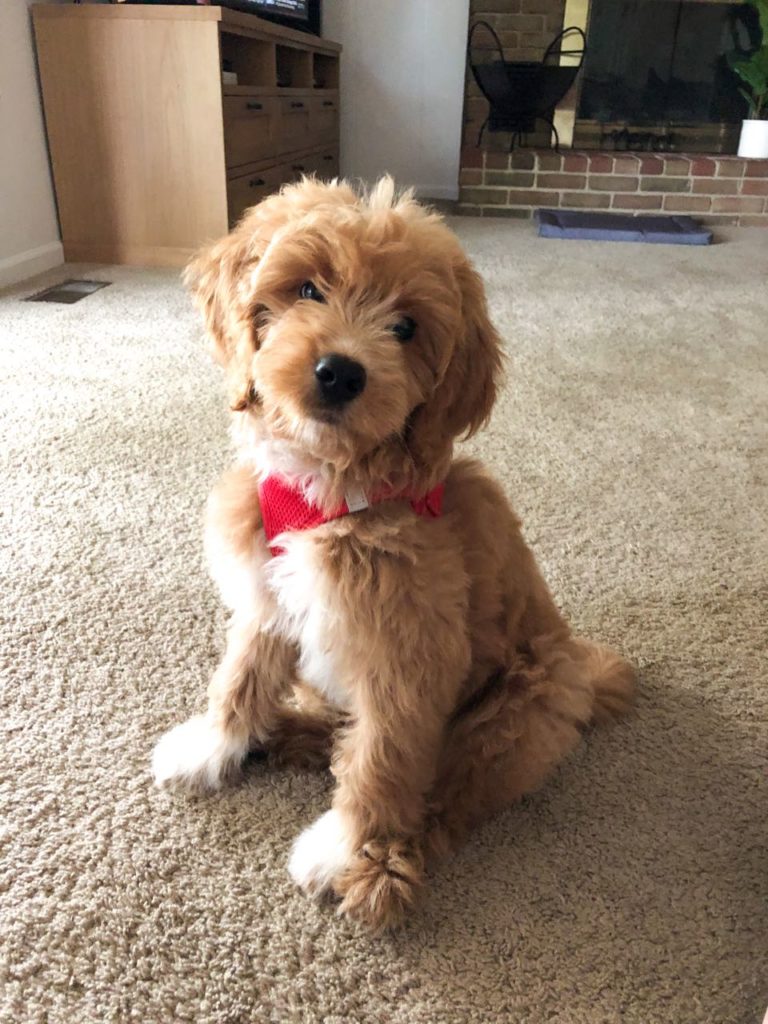 Coffee & Dish – April 2020
#1 New Recipes
See the pictures above! This little guy has been keeping me very busy and distracted!
#2 Recipes I tried this month
One of my goals for 2020 was to try a new recipe each week to equal at least 52 new recipes for the year and I'm tracking them on this Pinterest board if you want to follow along. Each month I'm going to do a recap and give each recipe a rating out of 5.
Chicken and Dumplings (from the Magnolia Table cookbook) – 4/5
Pros: Delicious and pretty simple
Cons: Can't think of any cons
Make again: Yes
Cinnamon Crumb Baked French Toast – 4/5 – I skip the blueberries that are called for in the original recipe.
Pros: Most of the prep is done the night before
Cons: There are a few additional steps like toasting the bread
Make again: YES
Homemade Starbucks Doubleshot – 5/5
Pros: This drink took the place of getting fancy coffee shop drinks over the last few months
Cons: You need access to espresso or an espresso maker (I have one similar to this one from Amazon)
Make again: YES – Currently making this multiple times a week!
Chewy Oatmeal M&M Cookies – 2/5
Pros: These cookies have all of the flavors you want in an oatmeal cookie
Cons: I refrigerated them overnight and they still spread too much when I baked them
Make again: No
Korean Beef Tacos – 5/5
Pros: So easy and full of flavor
Cons: There are a lot of ingredients
Make again: Yes
Fox in the Snow Biscuits – 5/5
Pros: These are the fluffiest/tallest biscuits I have ever made
Cons: There's an extra step or two, but I think it's totally worth it
Make again: Yes (I've already made them again in May!)
Chicken Parmesan Meatballs – 5/5
Pros: Full of flavor and a fun twist on a classic
Cons: I can't think of any cons
Make again: Yes
#3 Favorite Things
Guys, I don't usually buy jarred pasta sauce but quarantine and a new puppy seemed like the perfect time. I've seen people rave about Rao's sauce and they were right. I served it with my Chicken Parmesan Meatballs and Mr. Sam even commented on how good it tasted. Now I'll warn you right now, it isn't cheap, but I think it's worth it. I've found it at my local Target and Kroger stores.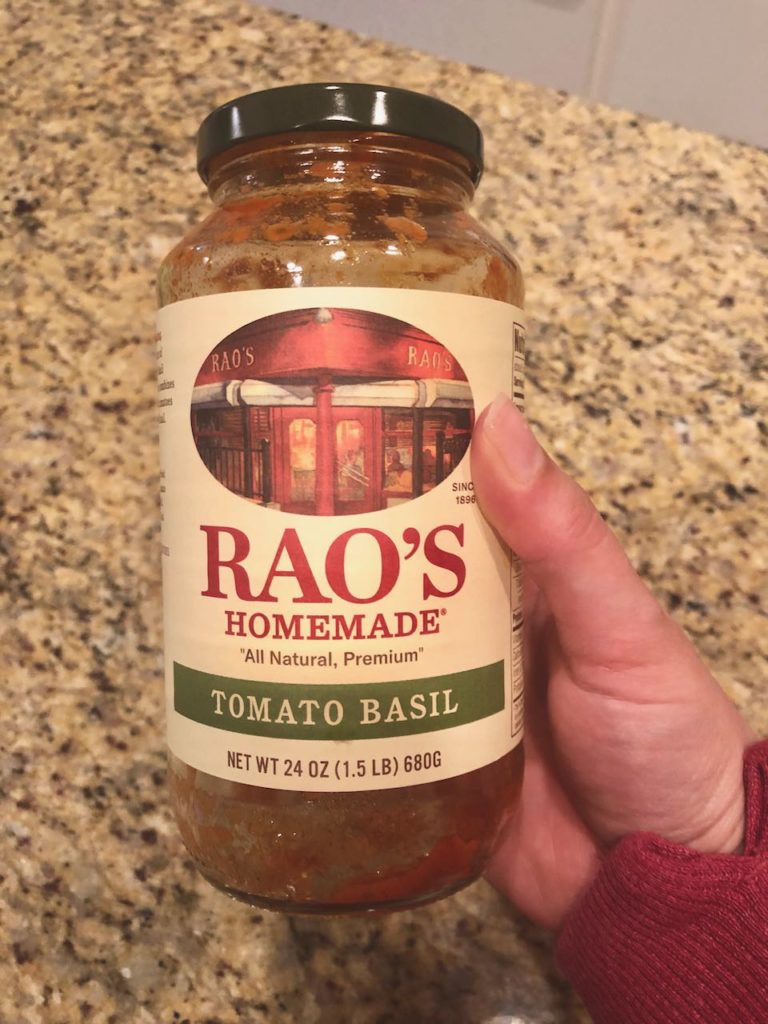 -Sam
---
Do you follow Sam's Dish on social media? I post new recipes, updates, and sneak peeks!