I know, I know…I spent most of the past 2 months talking about how much I love my homemade Black and White Mocha and you probably thought I was holding out on you. But as promised, I'm (finally) sharing the recipe with you today!
I haven't always been a coffee lover. In fact, I didn't start drinking coffee until college and even then I could have been classified as a casual coffee drinker. Want to take a guess at the drink that finally won me over? Yes, it was a seasonal latte and it had chocolate in it…it was a peppermint mocha. It was one of the good ones, not one of the ones that taste like toothpaste (you know you've thought that too!).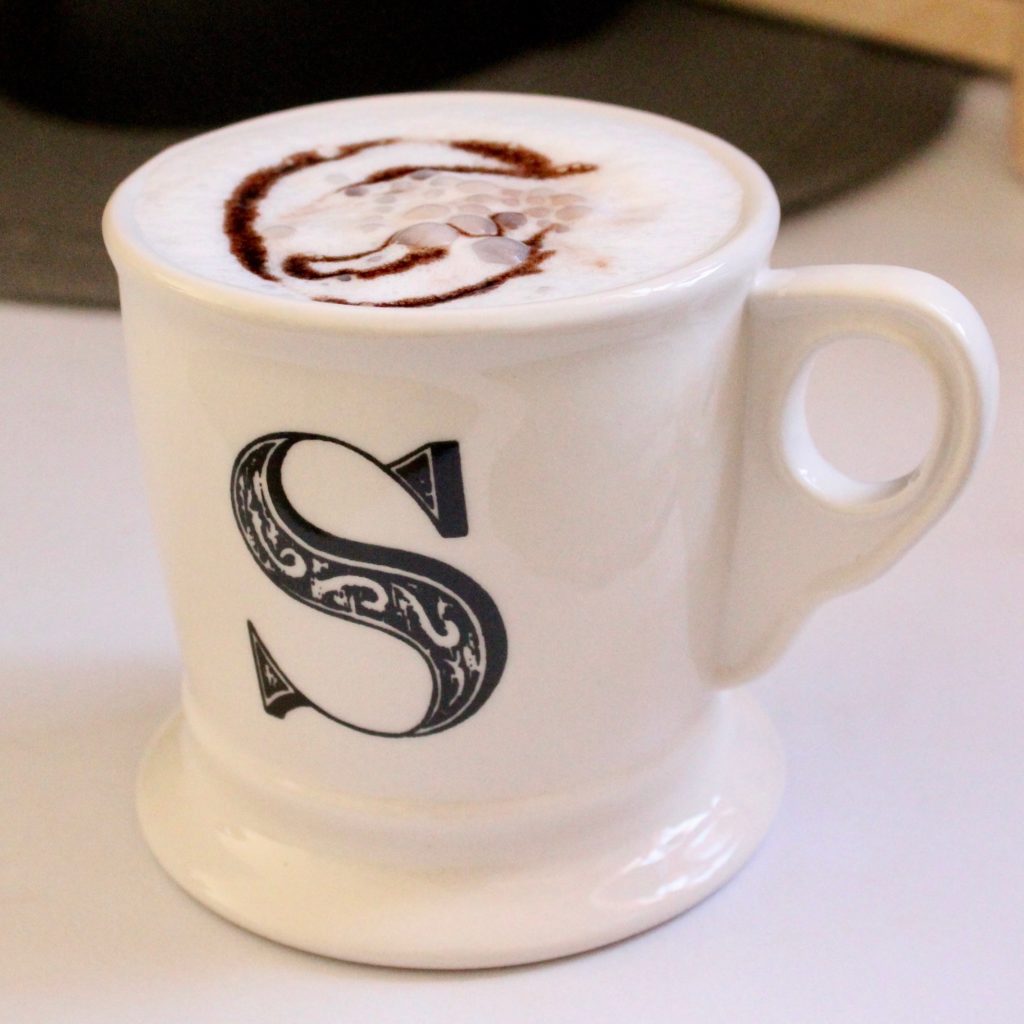 There's something special about going to the coffee shop and ordering your favorite drink. In fact, I could easily become one of those people who stop at Starbucks every day on my way to work, but my wallet stops me. If my favorite latte costs $5 and I started buying 1 on the way to work every day, 5 days a week. That's $5 x 5 = $25 a week! $100 a month! I'll let you do the yearly math for yourself…it's not pretty.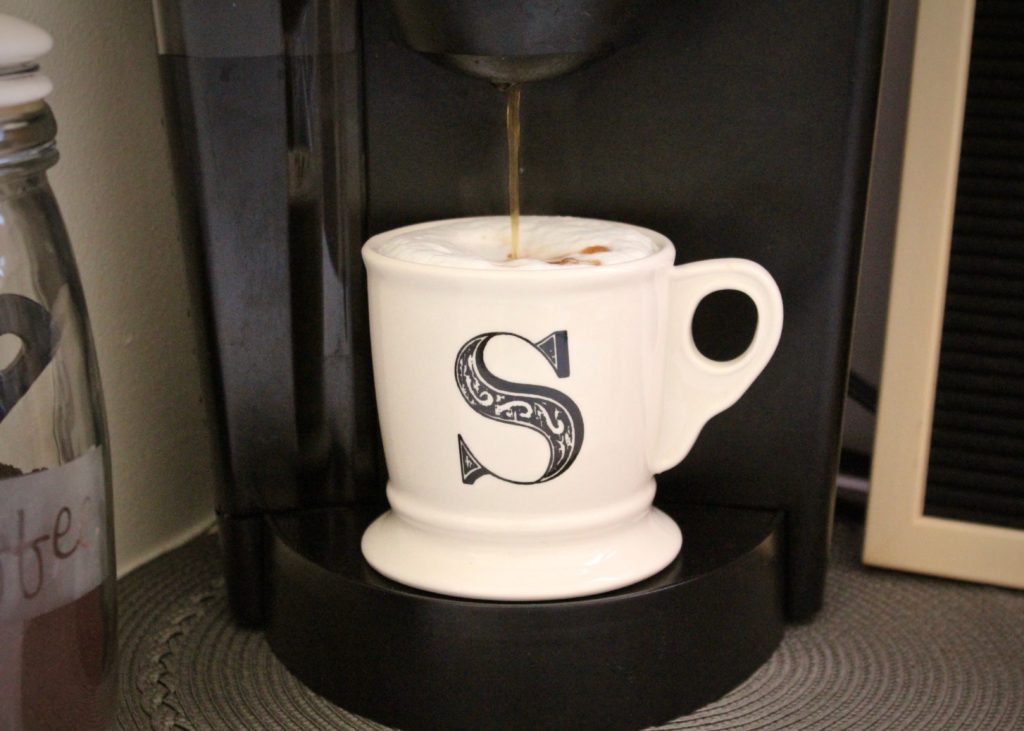 While I still indulge in the occasional Starbucks visit, I needed a daily alternative at home to pricey lattes. I've shared a couple of my homemade coffee recipes here and here, and today I have a new one for you.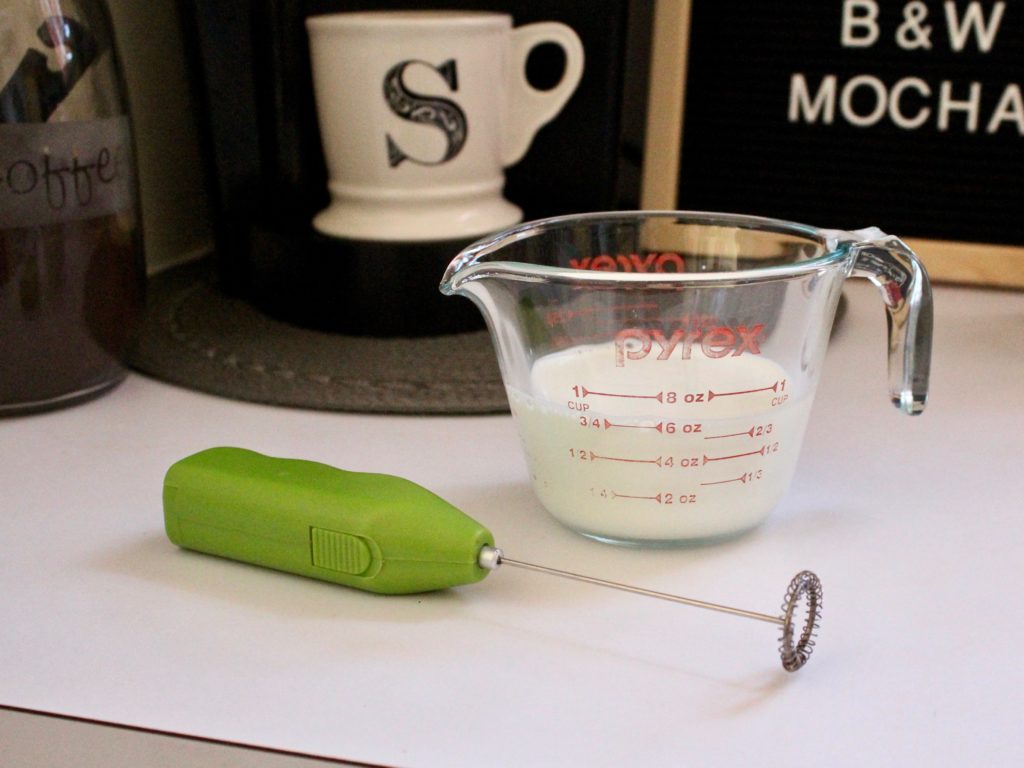 This recipe all started when I picked up these chocolate sauces (Torani brand) at the grocery store to use for hot chocolate, but once I got home I realized they would be perfect to use for a Black and White Mocha!
Side note: While cleaning up from these photos I dropped my milk frother in a bowl of water in the kitchen sink and I thought it was gone for good! But after letting it dry out for a couple days and replacing the batteries, it's working again. Whew, that was a close one!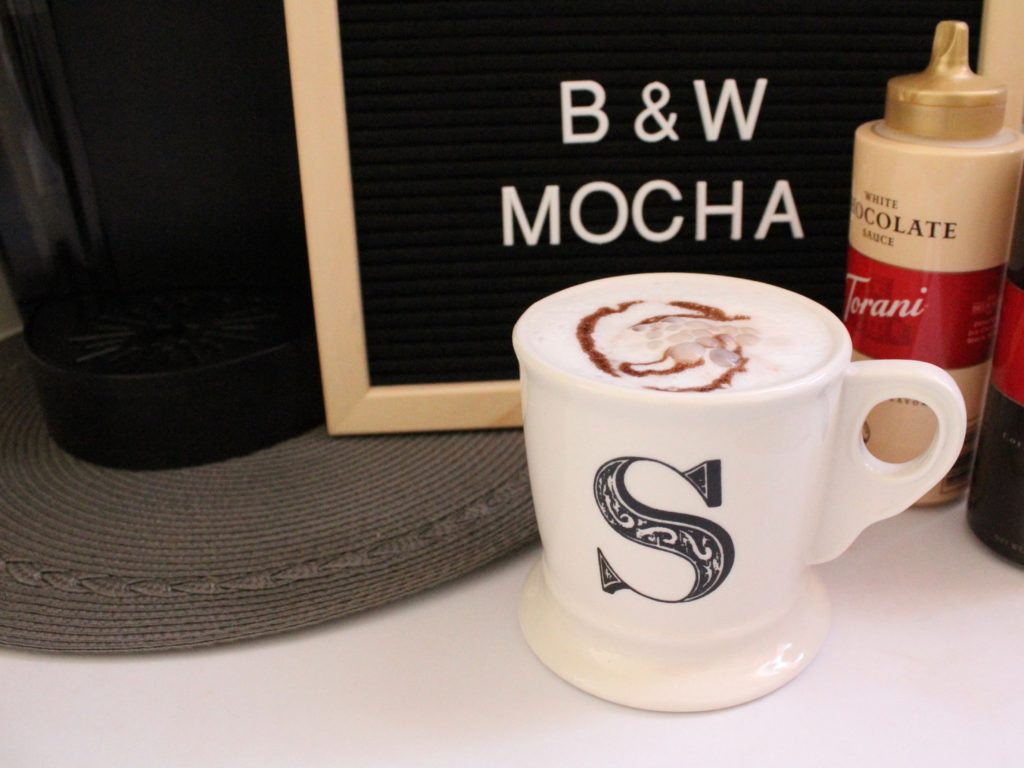 This recipe makes enough for one medium mocha. Feel free to double (or triple) if you want to share with someone!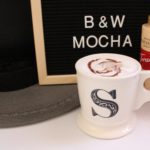 Black and White Mocha
This recipe gives you enough for one medium mocha. Feel free to double or triple if you want to share with someone!
Ingredients
3/4

cup

half & half

-

or milk of your choice

4

ounces

espresso

-

or strong brewed coffee

1

tablespoon

white chocolate sauce

1

tablespoon

dark chocolate sauce

Whipped cream

-

optional
Instructions
Warm milk in a saucepan on the stove or in the microwave. Using a handheld milk frother or a mixer fitted with the whisk attachment, whip until frothed.

Pour in frothed milk into a mug, add chocolate sauces and stir to combine. Pour espresso (or coffee) and stir until combined.

Top with whipped cream and extra chocolate sauce if desired. Enjoy!
Notes
If you don't have a milk frother yet, Amazon has lots of options under $10!