One of the things I learned when I married my husband was that pizza is considered a food group all it's own and can be eaten multiple times in a week or even in the same day! While we love traditional pizza around here, sometimes it's nice to change it up a little.
Today I have another great recipe for your Super Bowl party. These Pepperoni Pizza Muffins are pretty much perfect, no fussy ingredients needed and they can be made ahead of time and frozen until party time. Here's to not being stuck in the kitchen doing last minute prep while the party is going on!
I found this diced pepperoni at the grocery last weekend and it definitely made a difference as the sliced pepperoni can get lost in the muffins. Do they sell this at your grocery store? What recipe would you use it in?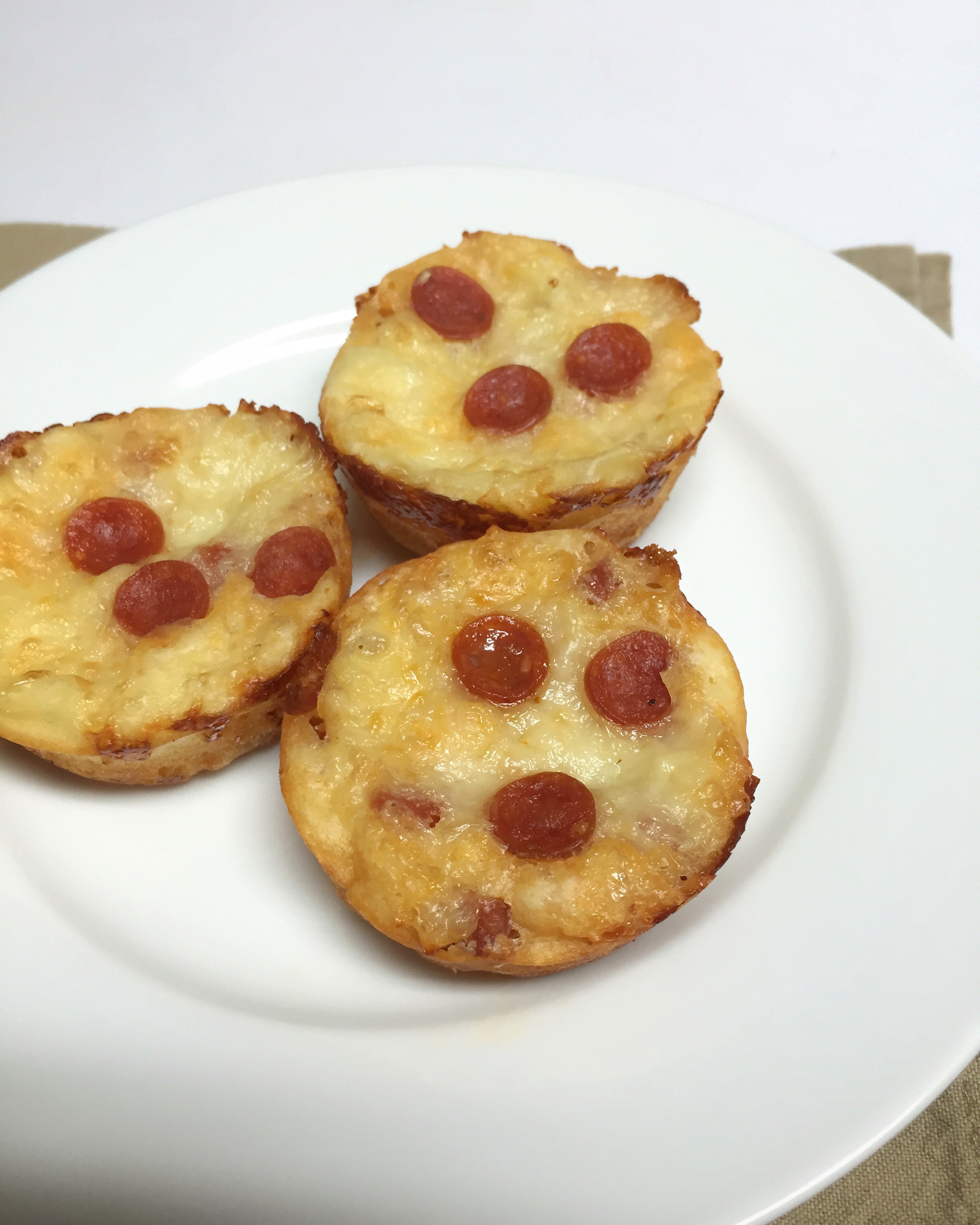 Skip the pizza delivery this year and try these Pepperoni Pizza Muffins!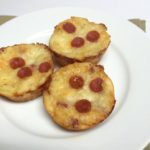 Pepperoni Pizza Muffins
Ingredients
3/4

cup

all-purpose flour

3/4

teaspoon

baking powder

3/4

cup

milk

-

I used 1%

1

large egg

-

lightly beaten

1 1/4

cups 

mozzarella cheese

-

shredded and divided

3

ounces

diced pepperoni

-

1/2 bag Or regular pepperoni slices cut into quarters (about 1 cup), plus additional for garnish

Pizza or Marinara sauce for dipping
Instructions
Preheat the oven to 375 degrees.

Grease a 12-cup muffin pan. In a large bowl, combine the flour, baking powder, 1 cup mozzarella, and pepperoni. Mix in the milk and beaten egg. Let stand for 10 minutes.

Stir the batter and divide among the muffin cups. Sprinkle with remaining 1/4 cup mozzarella cheese and top with pepperoni.

Bake until puffed and golden, about 16-18 minutes.
Notes
These muffins would be great with any variety of toppings, think sausage and peppers or maybe ham and pineapple, or for all of you olive lovers, add black olives in with the pepperoni. The muffins freeze well so they are great to make ahead of time. When ready to eat, preheat oven to 350 degrees, place frozen muffins on a baking sheet, and bake for 8 to 10 minutes or until warm.