Today we are talking about a homemade version of a fast food favorite, the Taco Bell Crunchwrap.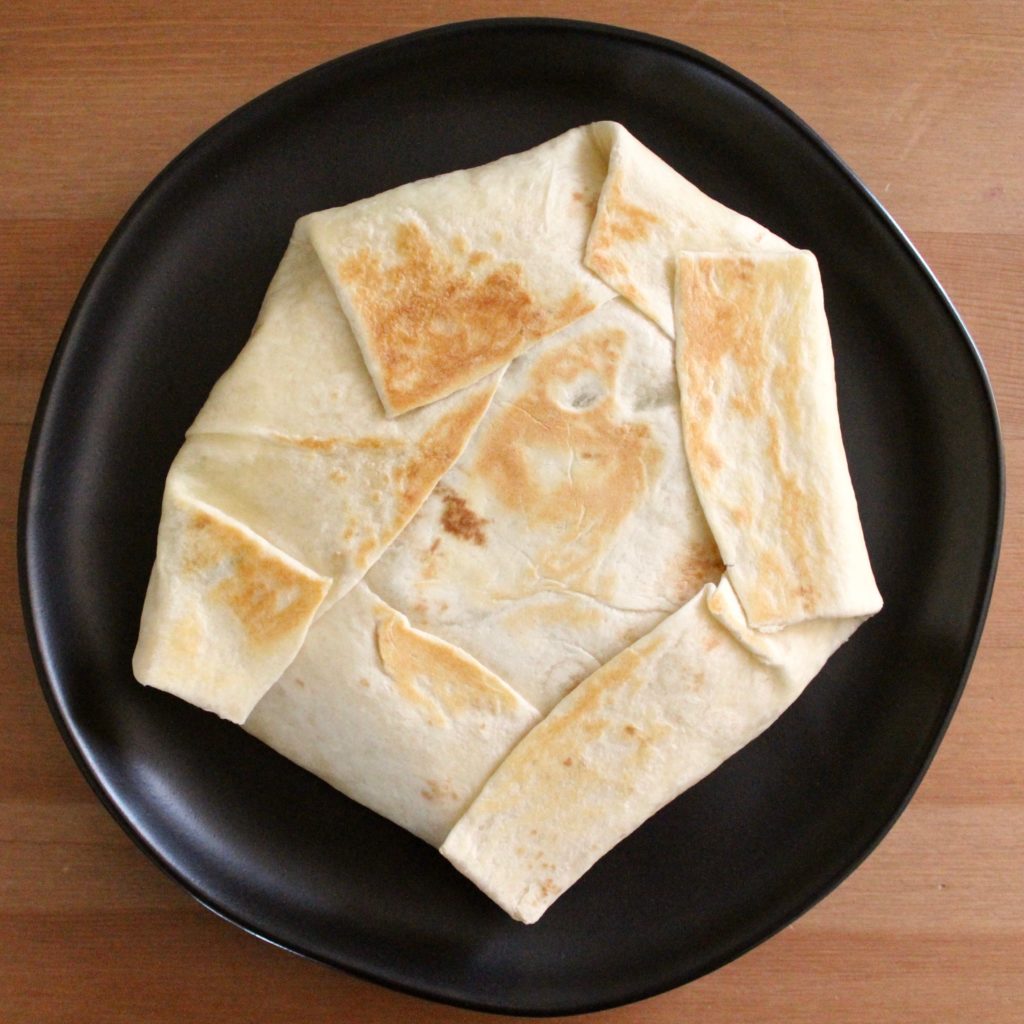 Now I think I should start with a confession… I've never actually had a "real" crunchwrap. I know, I know. But I have had this homemade version several times and it is delicious!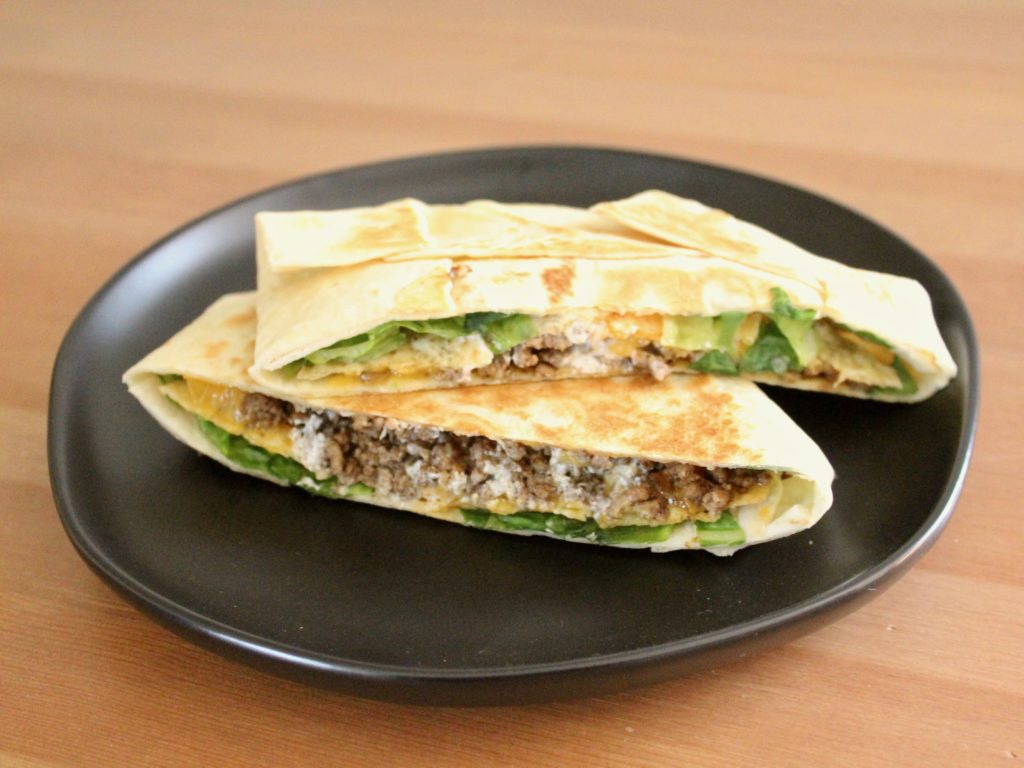 There are no fancy ingredients here today. Just a flour tortilla layered with ground beef taco meat, which you could definitely sub with ground turkey if you wanted it to be a little lighter, and next comes a layer of shredded cheese, sour cream, AND if you're feeling adventurous queso.
Then comes the magical crunchy layer, this can be a tostada or just a layer of tortilla chips. Now it's time for the lettuce, tomato, and go ahead and drizzle on some hot sauce or your favorite salsa.
Now that you have all of your ingredients layered in it's time to fold your crunchwrap. Now if you are anything like me, you will realize that you put way too much filling inside and it won't close. But that's where the taco sized flour tortilla comes in, place it on top before folding over the edges and everything stays inside. Tada!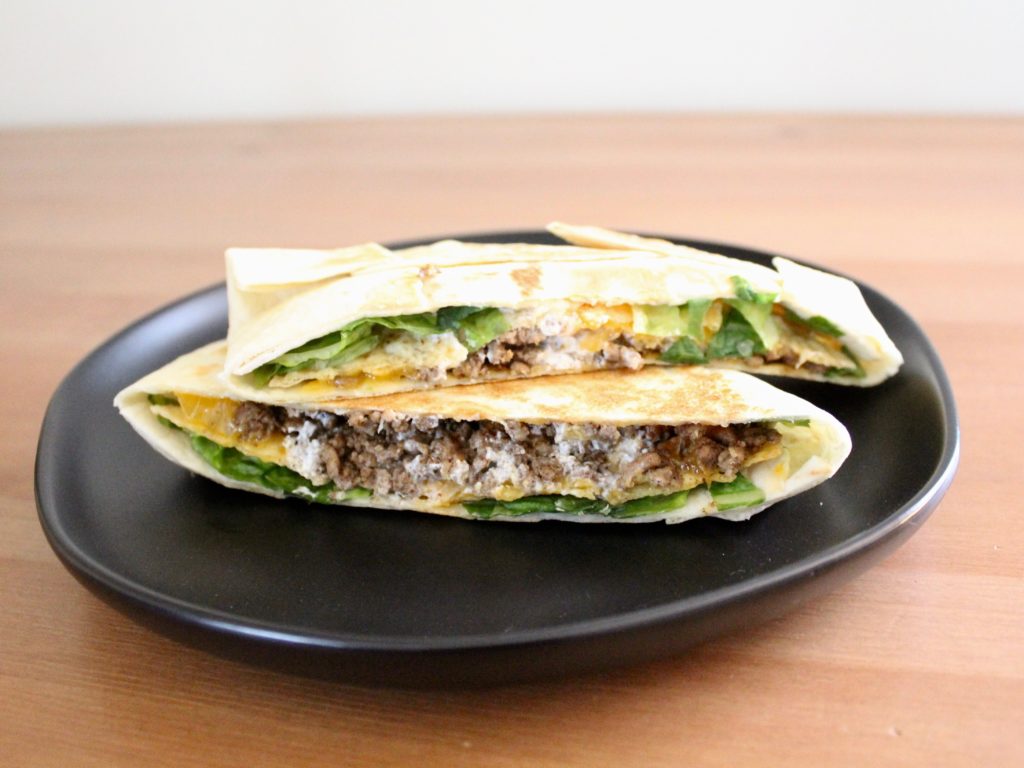 So remind me again why I'd want to drive across town to get fast food when I can have a yummy and homemade Crunchwrap Supreme right in my own kitchen.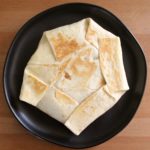 Crunchwrap Supreme
My homemade version of a fast food favorite!
Ingredients
1

pound

ground beef

taco seasoning

8

large burrito sized flour tortillas

8

small taco sized flour tortillas

8

tostadas or tortilla chips

1

cup

shredded cheddar cheese

1

cup

shredded lettuce

tomatoes

-

chopped

hot sauce/salsa

sour cream

queso

-

optional
Instructions
In a non-stick skillet over medium heat, cook and break up the ground beef until cooked through. Drain grease and season with taco seasoning.

In the center of a large tortilla layer 1/4 cup group beef, 2 tablespoons shredded cheese, 2 tablespoons sour cream, queso (optional), and top with a tostada or a layer of tortilla chips. Next layer hot sauce, lettuce, tomatoes and finally top with the small tortilla and fold the edges over.

Heat a skillet over medium-high heat, that has been sprayed with cooking spray. Place crunchwrap with folded side down and cook 1-2 minutes per side until warm and toasted.
Notes
While the first side is cooking, I'll place a clean, heatproof plate on top so the weight will help the folds stay together.
You can use a taco seasoning packet or sub your own here.