Ya'll it's finally warm enough that grilling out has become a weekly occurrence. Actually, I'm enjoying the late afternoon sunshine from my back porch as I write this post!
Today we are talking about a fabulous and full of flavor grilled chicken recipe. It's delicious on its own when served with veggies and rice or pasta. But it's equally delicious when pilled on top of a big green salad and I might have used it as a topping on my pizza. And the last time I made this I might have snuck a few more bites as I was cleaning up the kitchen after dinner. It's that good! I can't stop, won't stop, eating it.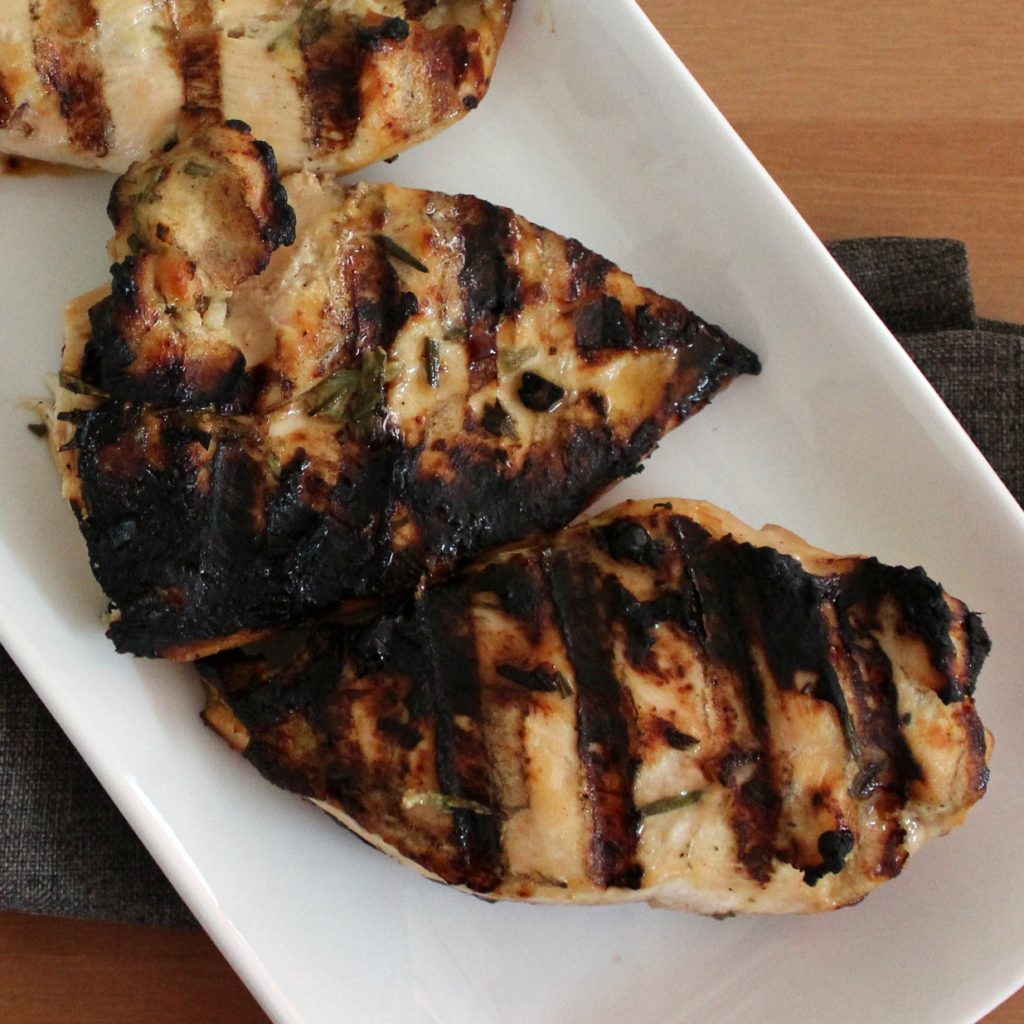 Most of the ingredients listed are standards that you probably already have in your kitchen, but the secret ingredient to this marinade is definitely the fresh rosemary. While I haven't tried it, I'm sure you can sub in dried rosemary with ok results, but there is just something amazing about the fresh rosemary in this dish. So please, please, PLEASE try to get fresh rosemary.
As with most marinades, I rarely follow the amounts listed exactly, so feel free to change up the ingredient amounts to fit your tastes.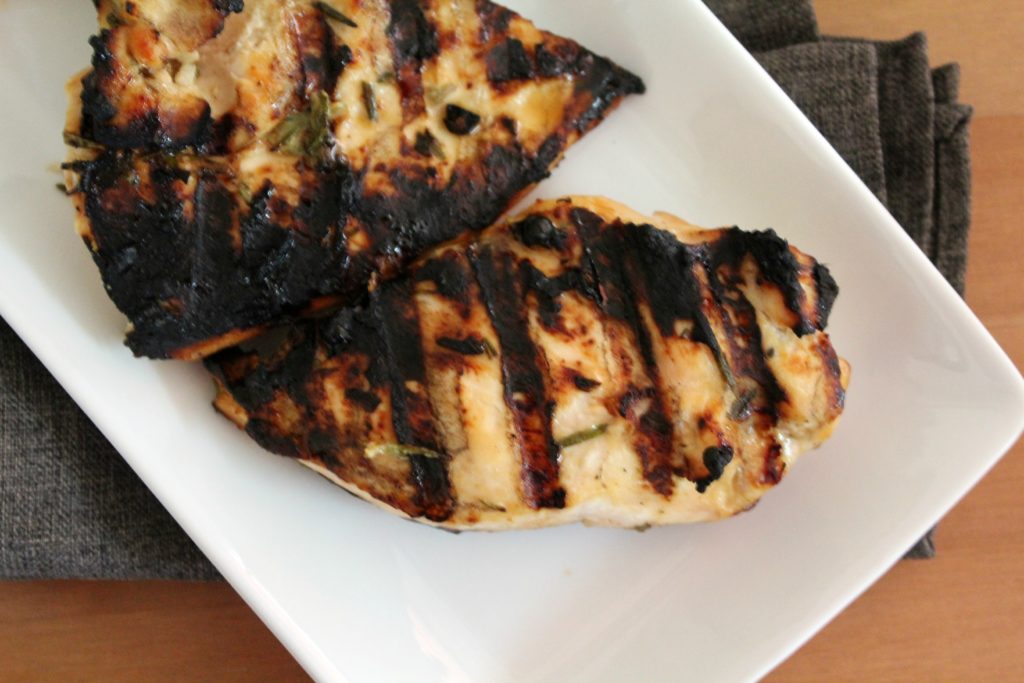 Now at my house I do most of the cooking, in fact it would probably be fair to say I do almost all of the cooking, but when it comes to the grill my hubby takes over. Like we've had this grill for a couple of years and I've used it once. Yep, once. And even then I think the hubby started it for me and then I just "watched" whatever we were cooking on it, and let's be honest…it was probably chicken.
While I've always enjoyed the food that comes off of the grill, this year I wanted to step up our game and a couple tips from this article, like pounding your chicken breasts into an even thickness and cooking them over a medium-high flame. It is safe to say that using these tricks has been a game changer. Who would have thought that chicken breasts that have an even thickness would cook better. #ishouldhaveknownthat. Please don't make the same mistakes we did.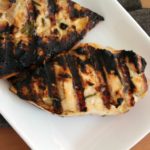 Honey Mustard and Rosemary Grilled Chicken
This chicken can get black on the grill, I think it's from the honey in the marinade burning, but just be aware and watch the grill so it doesn't get too dark. Honestly, I like the darker pieces, because they have that great grilled flavor. I've found that the chicken has the best flavor if you let it sit in the marinade for the full 20-24 hours. This is definitely a recipe to prep the night before and let sit in the refrigerator overnight.

Ingredients
2

tablespoons

olive oil

3

tablespoons

Dijon mustard

3

tablespoons

honey

1-2

cloves

garlic

-

, minced

Dash salt

Dash pepper

1-2

tablespoons

fresh rosemary

-

, chopped

2

pounds

boneless

-

, skinless chicken breasts or thighs
Instructions
In a gallon size Ziploc bag, add your chicken breasts, remove most of the air from the bag and seal. Using a rolling pin or a mallet, pound the chicken until the pieces are a uniform thickness.

In a separate bowl combine the olive oil, mustard, honey, garlic, salt, pepper, and rosemary. Add the marinade to the bag with the chicken breasts and seal the bag, removing most of the air. Make sure all of the chicken is coated in the marinade and refrigerate for 1 hour or up to 24 hours.


Cook the chicken on the grill until cooked through, we followed the steps in the attached article. Remove chicken from the grill and let rest for about 5 minutes before serving.

Notes
based on this recipe from Mel's site.