There's something about pink grapefruit that just makes me smile. Well, there is the fact that they are pink and that happens to be my favorite color. And the fact that they are citrus, which is one of my favorite smells…ever.
Side note, have you tried the grapefruit La Croix, it is lit. (Are the cool kids still saying "lit"? Man, I'm feeling old.)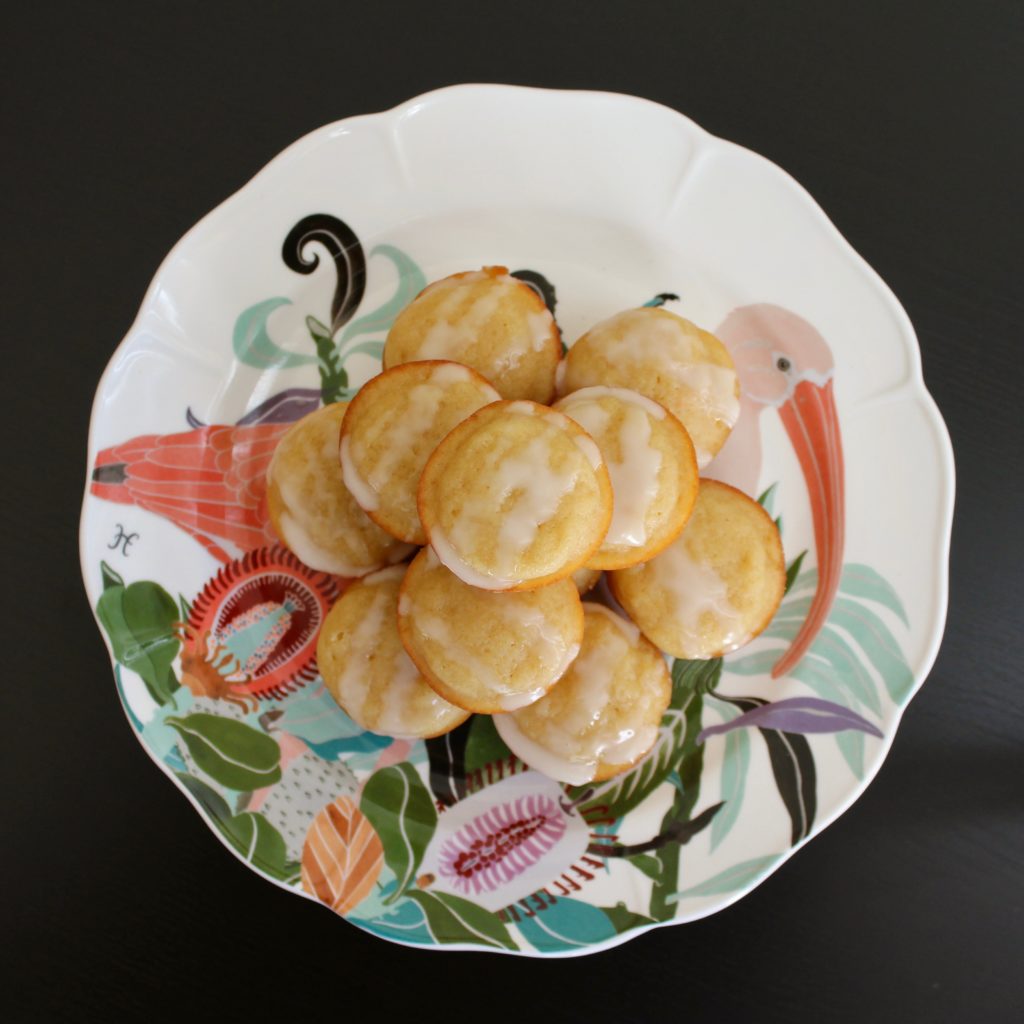 Anyways, back to the muffins. Aren't they the cutest!
The idea for these Grapefruit Mini Muffins came into my life back in January when I made a batch of lemon poppy seed muffins and thought, hmm…I wonder if anyone ever makes grapefruit muffins?
Once the idea for grapefruit muffins was in my head I couldn't get away from it. So I decided to experiment with subbing grapefruit juice for the lemon juice in my lemon poppy seed muffins.  They didn't taste quite right, the texture was off, and I was left wondering what went wrong. After a little research, I realized I didn't consider that grapefruits aren't as acidic as lemons so I couldn't use them interchangeably in my recipe and expect the same results.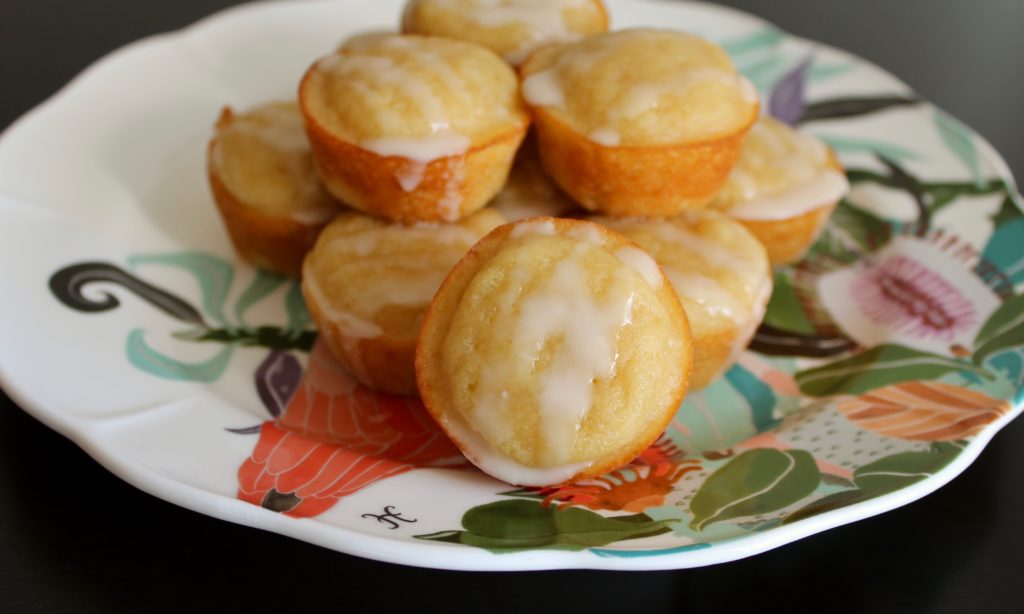 After my first sad attempt, I realized I needed to go a different direction and find a recipe that would really let the grapefruit flavor shine.
Today's muffins were inspired by a grapefruit pound cake. These muffins start with Greek yogurt, brown sugar, and oil, which keeps them very moist. Then to give them the grapefruit flavor I was looking for I added grapefruit juice and zest.
Once the muffins are completely cooled, I drizzled them with a grapefruit glaze.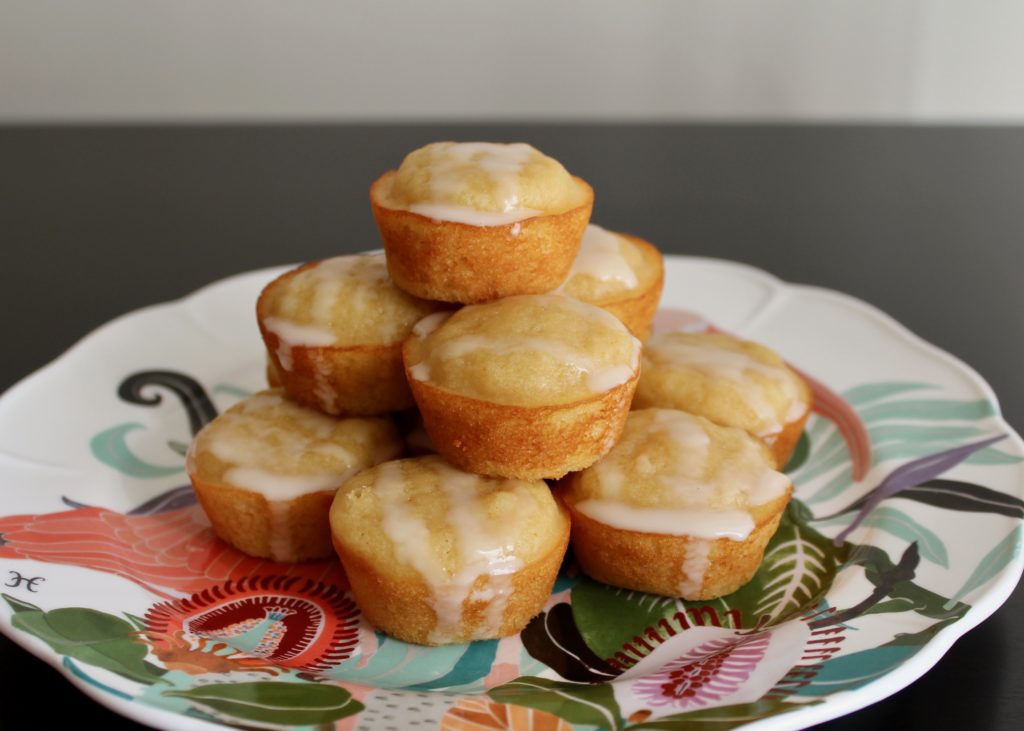 Even if you don't usually like grapefruit, you should try these muffins anyway.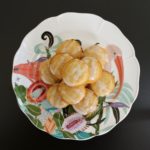 Grapefruit Mini Muffins
There's something about pink grapefruit that just makes me smile.
Ingredients
Muffins:
1 1/2

cups

all-purpose flour

1 1/2

teaspoons

baking powder

1/2

teaspoon

salt

3

large eggs

-

room temperature

3/4

cup

greek yogurt

1

cup

packed brown sugar

1/2

cup

vegetable oil

1/4

cup

freshly squeezed pink grapefruit juice

1

tablespoon

grapefruit zest

1

teaspoon

vanilla extract
Grapefruit Glaze:
1/2

cup

powdered sugar

1

tablespoon

freshly squeezed pink grapefruit juice
Instructions
Preheat oven to 350 and spray a mini muffin pan with non-stick spray.

In a large bowl, combine the flour, baking powder, and salt.

In a separate bowl, whisk together the eggs, yogurt, brown sugar, oil, grapefruit juice, grapefruit zest, and vanilla. Pour the wet ingredients into the dry ingredients and mix until combined. Be careful not to overmix.

Spoon the batter into the prepared muffin pan. Bake for 8-10 minutes, until a toothpick, comes out clean. Remove the muffins from the oven and let cool completely before drizzling with the glaze.
Notes
Inspired by this recipe from Sally.
When zesting the grapefruit, be careful to not get too much of the white, as it can be very bitter.
The glaze is delicious, but I found that it soaked into the muffins after a couple hours, so add the glaze close to serving time.
As with most citrus desserts, I like these best served at room temperature or straight from the refrigerator.