February was a delicious month at my house! It included a super bowl party, baking 4 dozen of my Perfect Cinnamon Rolls for a Galentine's day event at church, Valentine's Day date with Mr. Sam,  long weekend off work, and then last weekend we celebrated Mr. Sam's birthday with a family birthday lunch, dinner out and his favorite Chocolate Chip Cookie Dough Cheesecake.
Thanks for stopping by!
Coffee & Dish – February 2020
#1 New Recipes
My love of coffee cake runs deep and this new recipe has a streusel topping and is filled with lots of juicy blueberries!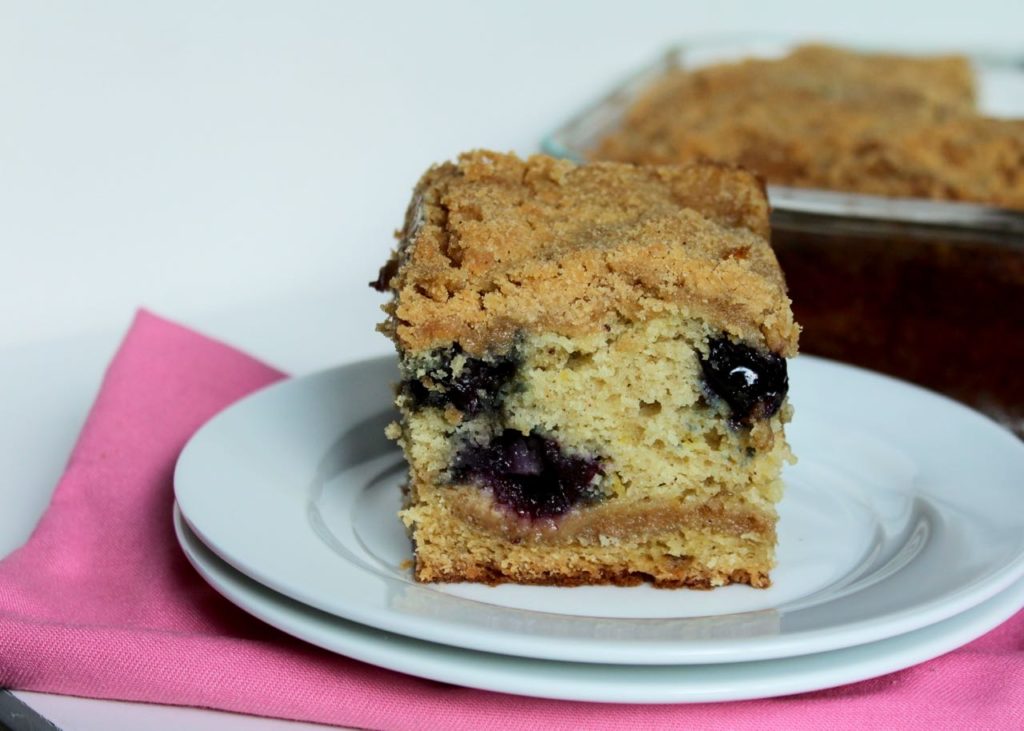 #2 Recipes I tried this month
One of my goals for 2020 was to try a new recipe each week to equal at least 52 new recipes for the year and I'm tracking them on this Pinterest board if you want to follow along.
Rules: try 4 new recipes a month. In January I tried all of these in the first 2 weeks! Each month I'm going to do a recap and give each recipe a rating out of 5.
Greek Meatballs – 5/5
Pros: Full of flavor. Delicious
Cons: Um…I don't think there was any.
Make again: YES!
Funfetti Cake – 4/5 – I baked this recipe as a 6-inch 3 layer cake!
Pros: This cake was easy and funfetti cake is one I want a go-to recipe for.
Cons: It was a little dry, but I think I overmixed it a little.
Make again: YES!
Buttermilk Drop Biscuits – 4/5
Pros: Simple to make. If you're nervous to try traditional biscuits, give these a try.
Cons: They weren't as fluffy as I wanted them to be, but the flavor was on point.
Make again: Maybe
#3 Favorite Things
I added these pickles to my grocery order the other week and I understand the obsession with them!
I've been a fan of all things Emily Ley and Simplified for several years now, I'm using the daily planner this year and loving it! Anyways, we picked up one of the Dry Erase boards. We put it on our fridge and I'm using it for our monthly menu plan!
-Sam
---
Do you follow Sam's Dish on social media? I post new recipes, updates, and sneak peeks!