Winter has arrived and it's cold out there! There's nothing fun about eating a bowl of cold cereal before walking outside in the below freezing temps to your frozen car. Since I can't do anything about the temperature outside, I'm going to stick with breakfast.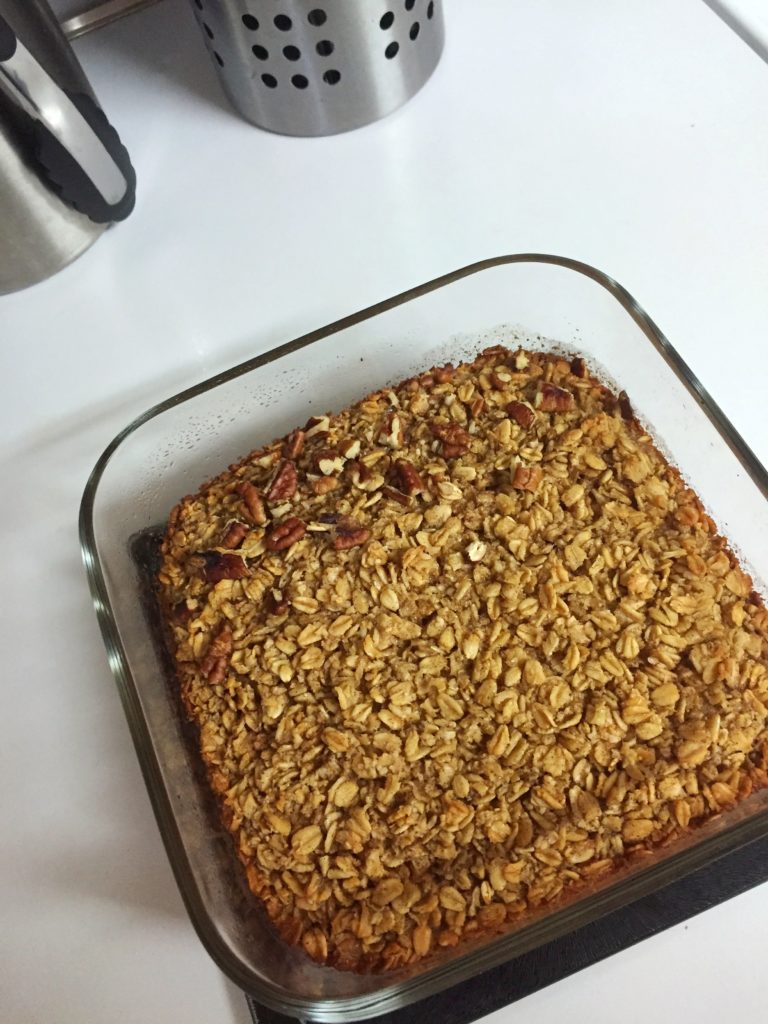 This oatmeal is delicious any day, but there is something very comforting about hot oatmeal on a cold morning. This makes this recipe perfect for the mornings we've had this week with temperatures in the teens. Brr!
Even if I get up early enough to make a big breakfast before work, I never plan time to clean it up. Let's be honest here, I rarely get up early enough to actually make breakfast. But baking breakfast while I get ready for work, that I can do.
I've made this oatmeal twice this past week and it only takes minutes to throw together the night before, sits in the refrigerator overnight, and bakes perfectly in the morning. You're thinking great, I have to wait until tomorrow to enjoy this. No worries, you can also bake right away if you want!
Baked Oatmeal
Ingredients
3

cups

rolled oats

3/4

cup

light ­brown sugar

1/4

cup

unsalted butter

-

melted

1 1/4

cups

milk

-

I used 1%

2

large eggs

1 1/2

teaspoons 

baking powder

1 1/2

teaspoons

cinnamon

1 1/2

teaspoons

vanilla extract

1/4

teaspoon

salt

1/4

cup

chopped pecans or walnuts

-

optional
Instructions
Preheat oven to 350 degrees. Spray an 8x8­inch baking dish with nonstick spray and set aside.

In a large mixing bowl whisk together eggs, brown sugar, baking powder, cinnamon, vanilla, salt and melted butter until there are no lumps. Stir in milk and then mix in oats.

Pour into prepared baking dish, spread evenly and sprinkle with chopped nuts (if using).

If baking right away, bake for 30-35 minutes.

If preparing ahead of time, cover and refrigerate overnight. In the morning bake at 350 for 45 minutes.

To serve, Cut into squares and serve warm with fresh fruit or spoon into a bowl and serve with milk.