When we got married Mr. Sam told me he didn't like pancakes. What?! Who doesn't like pancakes? He liked waffles and french toast, but pancakes, nope. He did not want to eat them.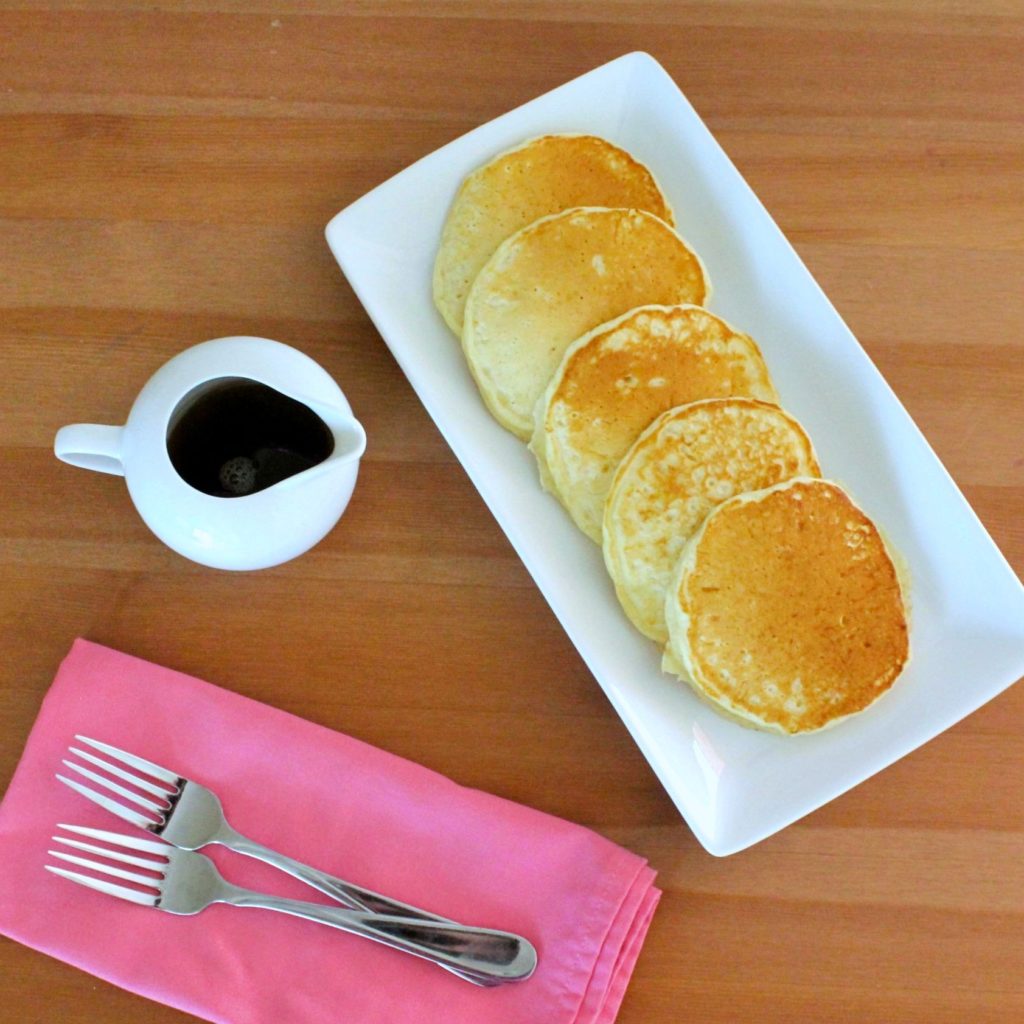 Fast forward through 6 years of marriage where the only pancakes I've made are these Pumpkin Spice Pancakes, not that I'm complaining, those pancakes are AMAZING! Seriously, have you tried them yet? Anyways, back to my story, a couple months ago Mr. Sam was sick and said pancakes sounded good to him. I think I even said to him, man you must really be sick if you are asking for pancakes.
Me being the loving wife/food blogger that I am, grilled him on what he didn't like about pancakes, and basically it all came down to the fact that they were never fluffy enough…#challengeaccepted. These Sour Cream Pancakes came from his request for fluffy panckes and he's requested them at least 5 times over the last month! #win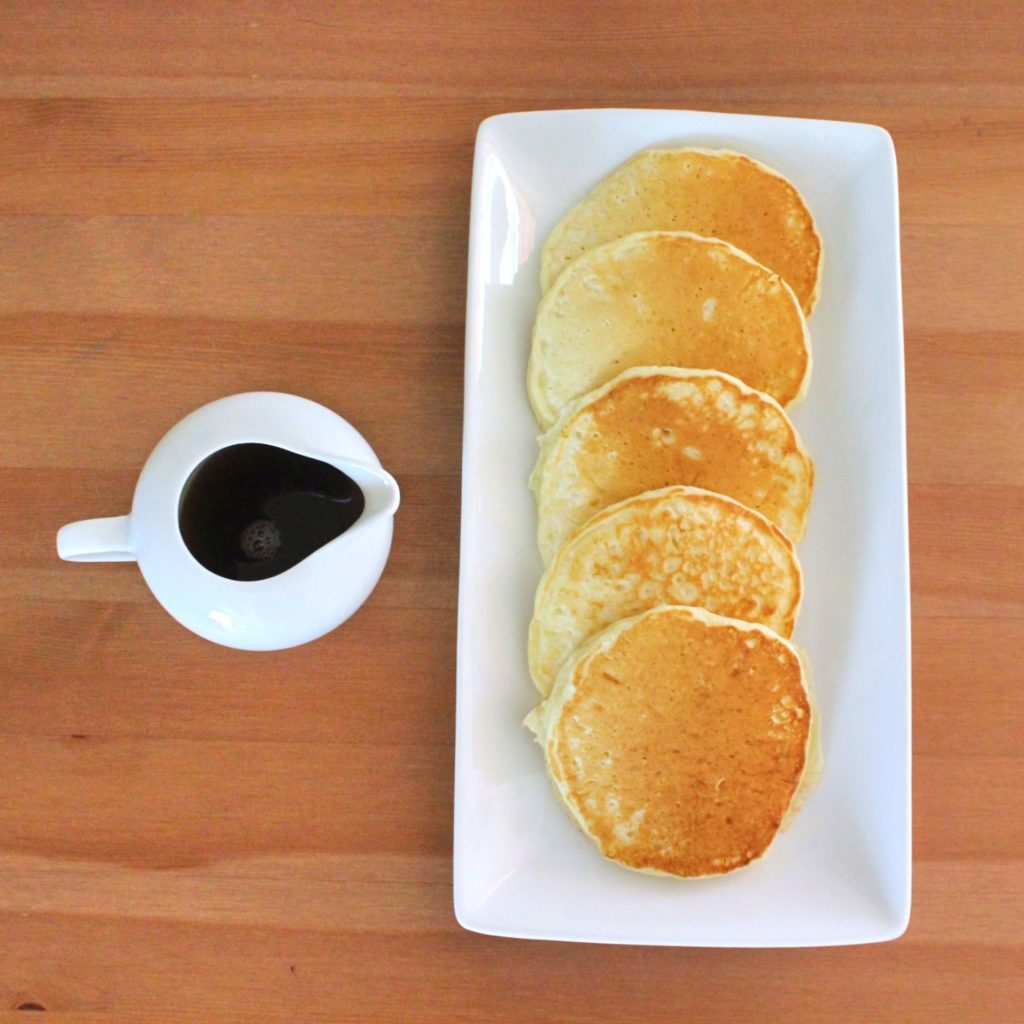 Now on to the pancakes. The secret ingredient in these pancakes is sour cream. The sour cream mixed with the baking soda is the magic that makes them the fluffiest pancakes to ever come out of my kitchen!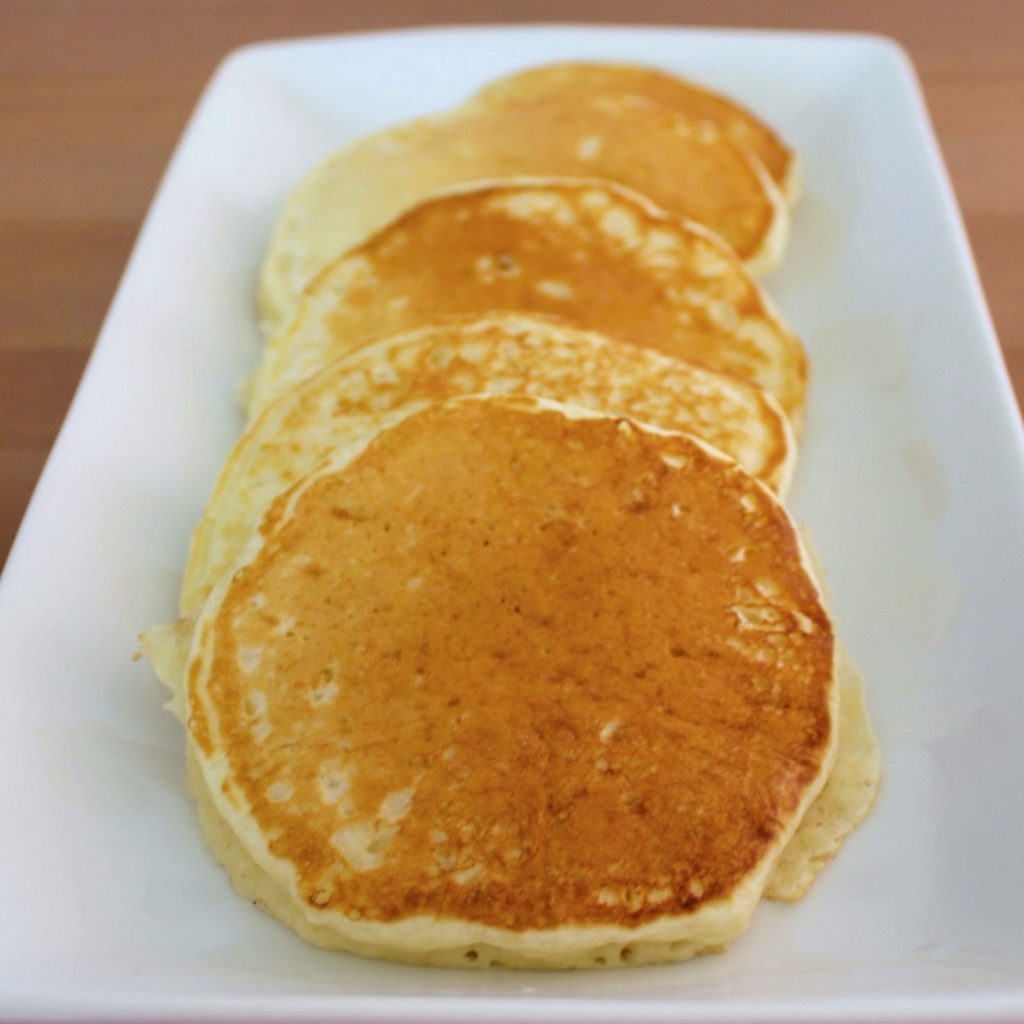 Mr. Sam likes a tall stack of pancakes with a dollop of butter, a sprinkle of powdered sugar, and lots of syrup. The pancakes are also delicious with a few mini chocolate chips sprinkled on them while they cook.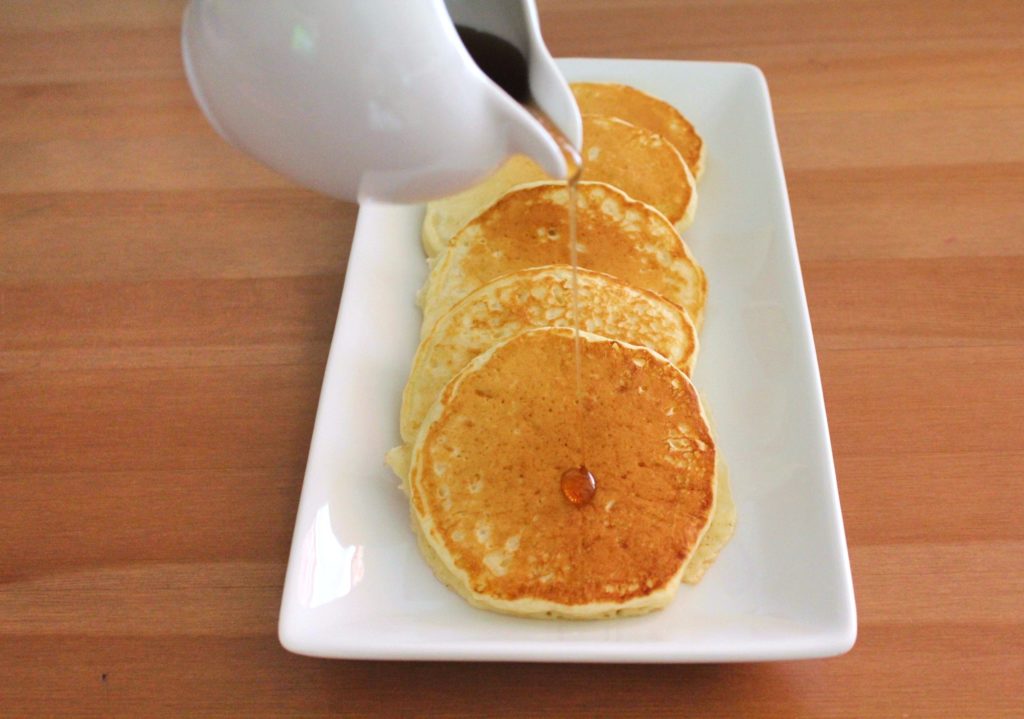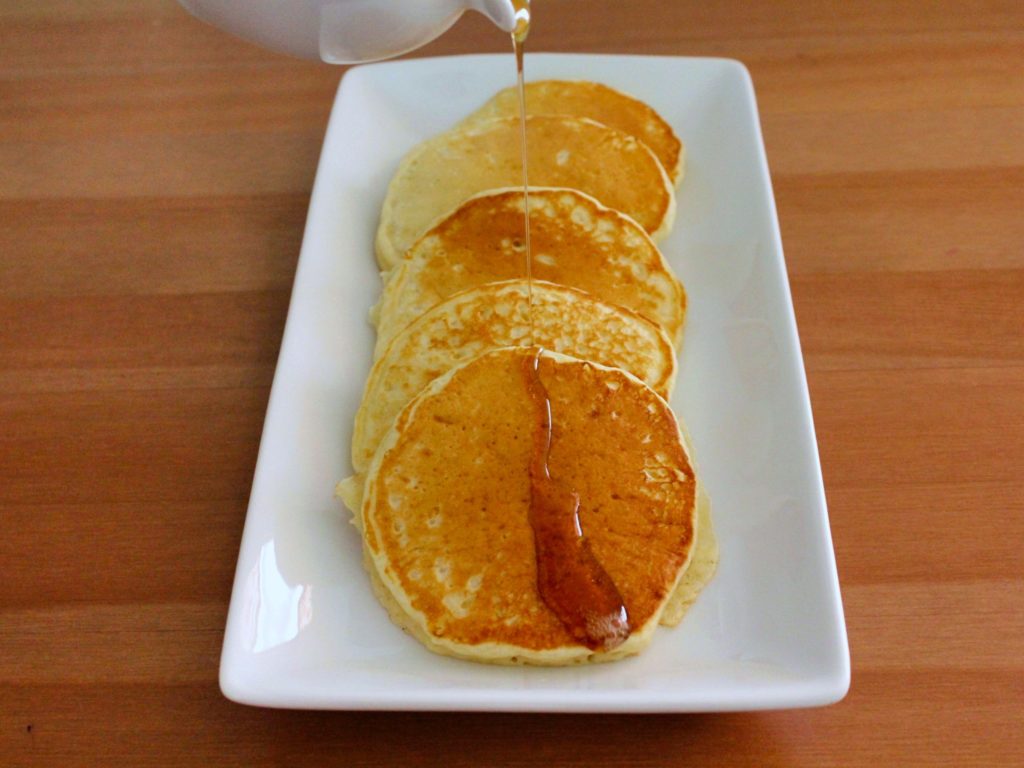 I've served them for breakfast and dinner, with a side of fruit, sausage, or bacon. They also freeze nicely and reheat easily in the microwave.
Leave me a comment below if you try them!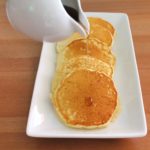 Sour Cream Pancakes
Ingredients
1 1/2

cups

all-purpose flour

1

tablespoon

sugar

3/4

teaspoon

baking powder

1/4

teaspoon

baking soda

1/4

teaspoon

salt

1/2

cup

sour cream

1

cup

milk

1

large egg

3

tablespoons

butter

-

melted
Instructions
In a medium bowl, whisk together the flour, sugar, baking powder, baking soda, and salt until combined.

In a separate bowl, whisk the sour cream, milk, eggs, and butter until combined. There will be some lumps in the wet ingredients and that's ok.

Add the wet ingredients to the dry and mix with a spatula until just combined. Batter will not be completely combined and will be lumpy. Be careful not to over mix.

Preheat the griddle to medium heat.

Pour batter on to the griddle, I use a ¼ measuring cup to get evenly sized pancakes.

Cook pancakes until the edges are set, about 1-2 minutes.

Flip the pancakes and cook for another 1-2 minutes or until they are browned and cooked all the way through. Repeat until all of the batter is gone.

Serve immediately with warm syrup and other toppings.
Notes
Based on this recipe on Mel's site. Changed the amounts to meet my tastes and to make less pancakes.