Hello Friends!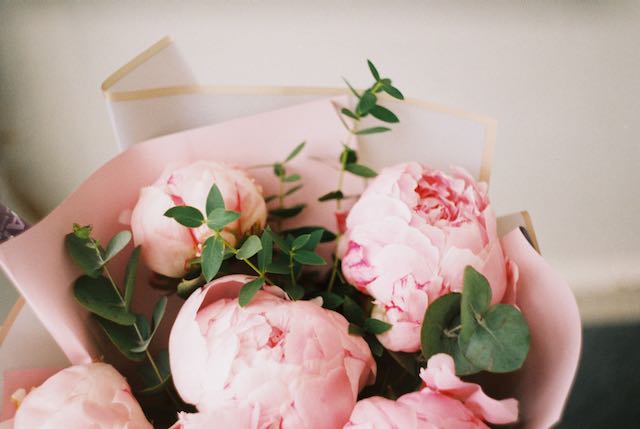 I can't believe it's the middle of July already! I'm realizing that every year I expect summer to slow down, but that's not how it works. My calendar is still full and I still have to be intentional about scheduling rest into my days/weeks. Here's a quick breakdown of some of the things I've been up to this summer. In June I celebrated my birthday. Mr. Sam and I spent a week in Myrtle Beach to celebrate our 10th wedding anniversary! And I got to meet my newest niece! We also completed a couple of house projects (both planned and unplanned). So far in July we celebrated the 4th by going to fireworks with family and refreshed a "new to us" patio set. We had our patio redone this spring and enjoying meals out there is one of the highlights of my summer!
---
Keep scrolling for 10 recipes I've tried recently, including one for my current favorite scones!
Pros: An easy recipe for when you can't find cinnamon chips at the store.
Cons: Buying cinnamon chips is easier. 
Make again: Maybe
Pros: Flaky and so good!
Cons: um…can't think of any
Make again: YES
Pros: Love the combo of snickerdoodles and brownies!
Cons: None
Make again: Yes
Pros: Puffy with crispy edges
Cons: Lots of butter
Make again: Yes
Pros: Lots of flavor.
Cons: Lots of flavor. (Yes, I realize the pro is also a con)
Make again: Maybe
Pros: Challenging, but also fun to make and very customizable!
Cons: This recipe isn't a replacement for our weekly pizza night
Make again: Yes
Pros: Simple and flavorful
Cons: None
Make again: Yes
Pros: All on one pan
Cons: It takes longer to cook than you think it would.
Make again: Maybe
Pros: Love the coffee flavor
Cons: Special ingredients
Make again: Yes
Pros: Only three ingredients
Cons: Too much garlic
Make again: Maybe
---
I've been using the Billie razor for the last couple of months and I really like it and it feels great to be saving a little bit of money. 
-Sam