Hey Y'all!
Fall is officially here and it's been cold and rainy this week. That means it's time for sweaters, football, and soup! I have a couple new soup recipes I'm working on and I'll hopefully be able to share them with you soon!
Labor Day weekend seems like forever ago, but it wasn't. Here is a picture from our beach trip!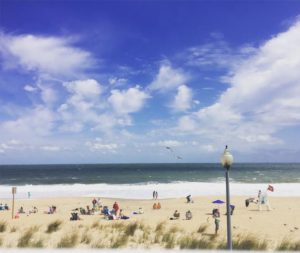 I'm loving my new candle! It's perfect for fall and it's on sale today!
Have you checked out my fall Pinterest board?
On the way to the gym this morning I noticed they are putting in a new Starbucks and it's in a more convenient location for me to stop at! I think that's going to turn out to be bad for my self-control and my wallet. I love a PSL, but I try to save it for special occasions because of calories $$. I need something to drink this fall that's a little better for me. I loved their iced coffee with cream over the summer, but I need something warm for fall. Leave me your suggestions in the comments.
If you are a pumpkin lover, like I am, you need to try the recipe I posted for Pumpkin Muffins. I also had a couple healthier options this month like the Chicken Burrito Bowls and Taco Salad.