Thanksgiving is just weeks away and it's all about the sides here on Sam's Dish. Some people will try to tell you that the turkey is the star of the show, but I'm here to remind you that the sides are where it's at!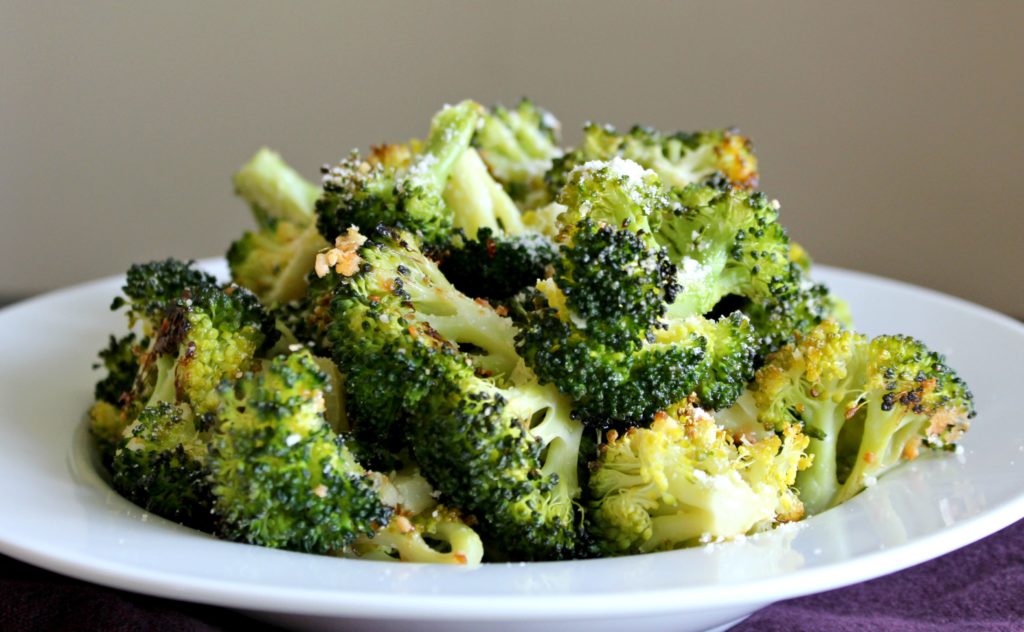 I have a confession to make….
I've only ever cooked one turkey. One, just one.
And I did it in my slow cooker and it was amazing, if I do say so myself.
That was the only year we've hosted Thanksgiving dinner at our house. So since I'm definitely not an expert on how to cook the perfect turkey, we're focusing on the sides. Because the sides are a completely different story. There are so many favorites out there and next week I'm sharing one that I've loved for years and you won't want to miss it!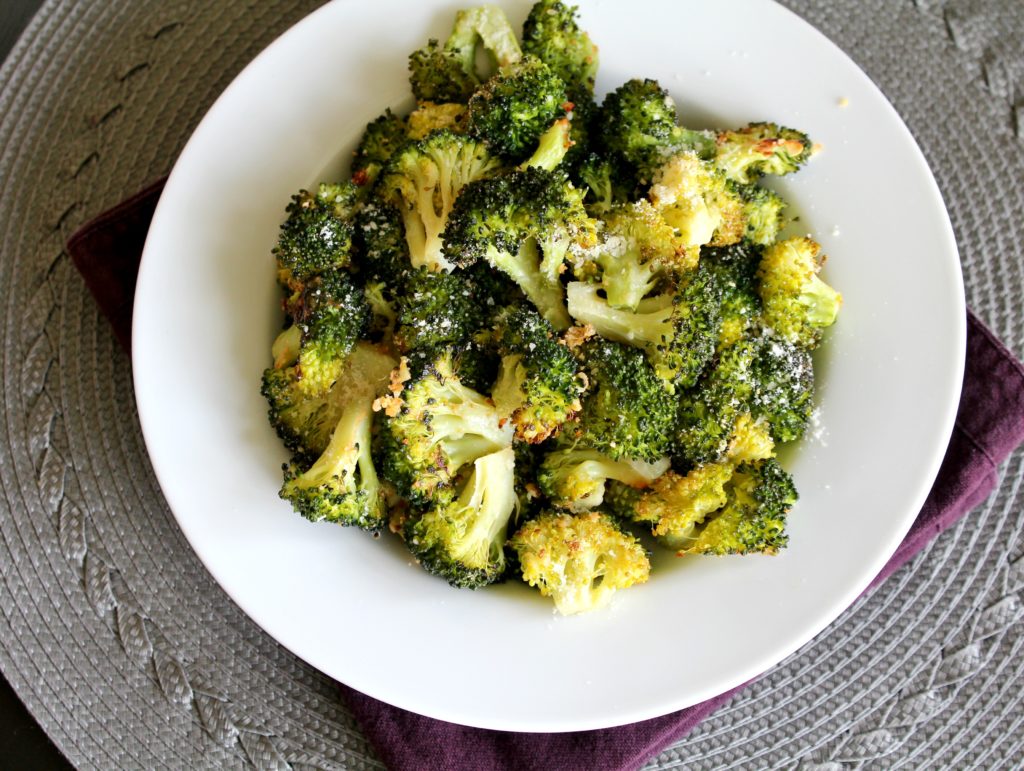 Today the recipe I have to share with you is Roasted Broccoli with Garlic and Parmesan. If you're anything like me, you'd rather spend the holiday with your family and friends and not stuck in the kitchen and one of the reasons I think this Roasted Broccoli will be perfect for Thanksgiving dinner is that the hardest part, cleaning and cutting the broccoli, can be done the day before. Then on Thanksgiving morning, you combine the broccoli with olive oil and garlic and into the oven, it goes!
Now this Roasted Broccoli with Garlic and Parmesan is not just for Thanksgiving dinner, it is also perfect as a side to grilled chicken or how about a nice juicy steak. It is show stopping enough to serve to company and simple enough to be a part of a midweek dinner.
Can we talk for a minute about the magic that happens to broccoli when you roast it? See all of those caramelized bits?! The broccoli is crispy and has such an amazing flavor! Roasting mellows the broccoli flavor just a little bit. And don't forget we are roasting the garlic too. There is so much flavor in this dish!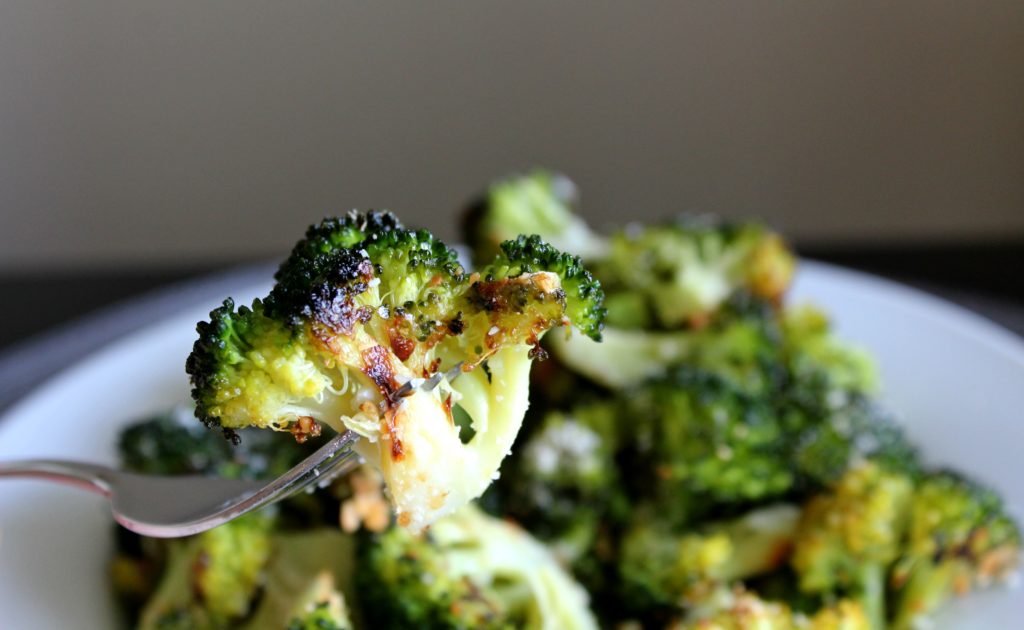 I like to add some of the parmesan halfway through the baking process (it gets nice and toasted for even more flavor) and then the rest at the end and please don't skip the lemon juice. It gives the dish a punch of freshness.
What's your favorite way to serve broccoli? Leave me a comment below with your favorite Thanksgiving side!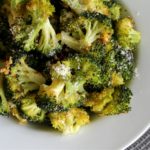 Roasted Broccoli with Garlic and Parmesan
Ingredients
1

pound

broccoli florets

2

tablespoons

olive oil

1

clove

garlic

-

minced

4

tablespoons

grated parmesan

-

divided

Drizzle of lemon juice
Instructions
Preheat oven to 400 and line a large rimmed baking sheet with parchment paper.

Cut broccoli florets into large bite sized pieces, wash and drain.

In a large bowl combine broccoli, olive oil, and minced garlic. Spread into an even layer on baking sheet.

Bake for 10 minutes, remove from oven, stir, sprinkle with 2 tablespoons grated parmesan. Return to oven and bake for an additional 10 minutes.

Remove from oven and sprinkle with an additional 2 tablespoons grated parmesan and drizzle with a little bit of lemon juice. Serve immediately.
Notes
Prepping the broccoli ahead of time helps this recipe come together even faster.